Query Returned 83 Items
Mobius - Debut: Sonic #0 (Sonic Archie Place)
Mobius is the name of the planet where Sonic and the others live. In Sonic #124-25, the Mobians discovered that humans used to be the dominant species on the planet and it was called "Earth" at the time. Xorda's attempt at eradicating life on Earth resulted in the creation of the Mobians, who along with the humans/overlanders live on the planet.

Details
Original Name: Earth
Inhabitants: Mobians, humans/overlanders

Associations
Important Places: Knothole, Angel Island, Megaopolis, Station Square, Mobotropolis/Robotropolis, Downunda, Albion
Mobius City Park - Debut: Sonically Ever After (Sonic AoStH Place)
Mobius City Park is a massive park that has green fields and things to do for anyone that comes to the park to enjoy themselves. It hasn't been damaged by Robotnik and many people go there to relax.

Mobius Corners - Debut: Untouchable Sonic (Sonic AoStH Place)
Mobius Corners a small town that has the same person as mayor and sheriff, it's a great place to stop by and relax and enjoy some home cooked food.

Mobius Jungle - Debut: Tails' Tale (Sonic AoStH Place)
The Mobius Jungle is a massive jungle on Mobius that is dense and wild and hasn't even been touched by Robotnik at all. It does however have a nice temple with a curse.

Mobius University - Debut: Artefacts (Sonic SU Place)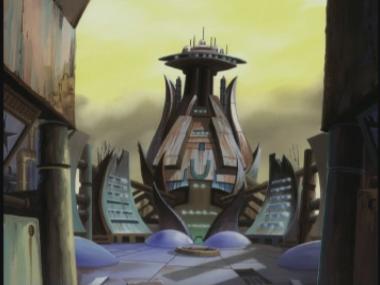 Sonia was once a student of the Mobian University and made some very good friends there, she was always a good student; asking all the tough questions. Sonic and Sonia headed there to get some ancient artefacts examined by her old professor.
Mobodoon - Debut: To Catch A Queen (Sonic SU Place)
Details
Species:
Eyes:
Age:
Residence:
Likes:
Dislikes:
Abilities:
Weakness:
Weapons & Items:
Mobopinchu - Debut: Artefacts (Sonic SU Place)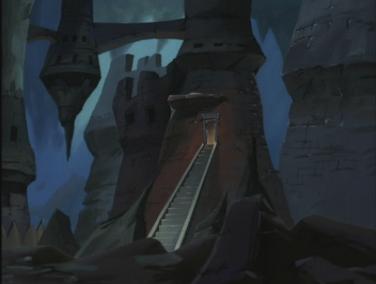 The Lost City of Mobopinchu is an ancient legend, one that became fact when Robotnik discovered its whereabouts and tried selling 'priceless' artefacts to raise money. Oddly enough the artefacts weren't from Mobopinchu, but Robotnik had found the right sight and nearly made his way into the secret cavern. When the mining site was destroyed by Sonic Underground a cave was opened. Sonic, Sonia and Manic found their way into the underground caves, discovered the treasure and a message from their mother.
Details
Full Name: Lost City of Mobopinchu
Mobotropolis - Debut: Sonic #0 (as Robotropolis) (Sonic Archie Place)
Mobotropolis was originally founded as the capital city of the Kingdom of Acorn. However, when Julian successfully completed his coup of King Max over a decade ago, he took the name Robotnik and renamed the city "Robotropolis." He proceded to practically kill all life in the city and replace it all with machines and robots, some robots being roboticized Mobians who fought against his rule. As the center of Robotnik's power, it was the place where Sonic and Freedom Fighters did most of their attacking. Once Robotnik Prime was finally defeated, Mobotropolis was rechristened and begun the slow healing process. However, its restoration was still in progress when Robo-Robotnik retook the city, forcing the kingdom to take refuge once again in Knothole. He also created a shield to surround the city so that if the Freedom Fighters are not careful he can trap them in the city with it. The city was destroyed, and the shield is currently standing and containing the nuclear fallout from the missile attack that brought it down.

Details
Nick Names: Robotropolis
Inhabitants: None currently
Location: Not far from Great Forest

Associations
Important Former Residents: King Maximilian, Sally, Sonic, Robotnik, many others.
| | | |
| --- | --- | --- |
| | | |
Mobotropolis - Debut: Begginings (Sonic SU Place)
Details
Species:
Eyes:
Age:
Residence:
Likes:
Dislikes:
Abilities:
Weakness:
Weapons & Items:
Mt. Mobius - Debut: Big Daddy (Sonic AoStH Place)
The tallest mountain on Mobius and surely the best one to stage any kind of attack from. It's snowcapped and extremely high.