Query Returned 420 Items
Mobius City Park - Debut: Sonically Ever After (Sonic AoStH Place)
Mobius City Park is a massive park that has green fields and things to do for anyone that comes to the park to enjoy themselves. It hasn't been damaged by Robotnik and many people go there to relax.

Mobius Corners - Debut: Untouchable Sonic (Sonic AoStH Place)
Mobius Corners a small town that has the same person as mayor and sheriff, it's a great place to stop by and relax and enjoy some home cooked food.

Mobius Jungle - Debut: Tails' Tale (Sonic AoStH Place)
The Mobius Jungle is a massive jungle on Mobius that is dense and wild and hasn't even been touched by Robotnik at all. It does however have a nice temple with a curse.

Mobius University - Debut: Artefacts (Sonic SU Place)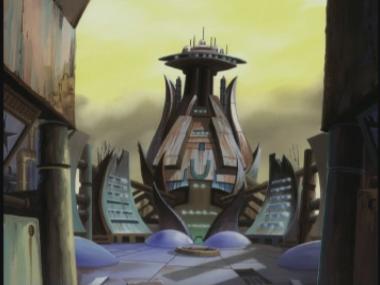 Sonia was once a student of the Mobian University and made some very good friends there, she was always a good student; asking all the tough questions. Sonic and Sonia headed there to get some ancient artefacts examined by her old professor.
Mobodoon - Debut: To Catch A Queen (Sonic SU Place)
Details
Species:
Eyes:
Age:
Residence:
Likes:
Dislikes:
Abilities:
Weakness:
Weapons & Items:
Mobopinchu - Debut: Artefacts (Sonic SU Place)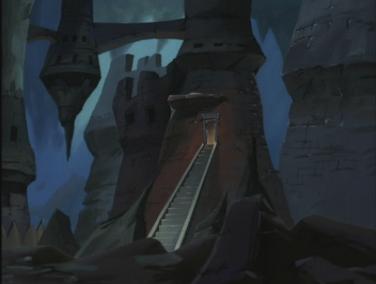 The Lost City of Mobopinchu is an ancient legend, one that became fact when Robotnik discovered its whereabouts and tried selling 'priceless' artefacts to raise money. Oddly enough the artefacts weren't from Mobopinchu, but Robotnik had found the right sight and nearly made his way into the secret cavern. When the mining site was destroyed by Sonic Underground a cave was opened. Sonic, Sonia and Manic found their way into the underground caves, discovered the treasure and a message from their mother.
Details
Full Name: Lost City of Mobopinchu
Mobotropolis - Debut: Sonic #0 (as Robotropolis) (Sonic Archie Place)
Mobotropolis was originally founded as the capital city of the Kingdom of Acorn. However, when Julian successfully completed his coup of King Max over a decade ago, he took the name Robotnik and renamed the city "Robotropolis." He proceded to practically kill all life in the city and replace it all with machines and robots, some robots being roboticized Mobians who fought against his rule. As the center of Robotnik's power, it was the place where Sonic and Freedom Fighters did most of their attacking. Once Robotnik Prime was finally defeated, Mobotropolis was rechristened and begun the slow healing process. However, its restoration was still in progress when Robo-Robotnik retook the city, forcing the kingdom to take refuge once again in Knothole. He also created a shield to surround the city so that if the Freedom Fighters are not careful he can trap them in the city with it. The city was destroyed, and the shield is currently standing and containing the nuclear fallout from the missile attack that brought it down.

Details
Nick Names: Robotropolis
Inhabitants: None currently
Location: Not far from Great Forest

Associations
Important Former Residents: King Maximilian, Sally, Sonic, Robotnik, many others.
| | | |
| --- | --- | --- |
| | | |
Mobotropolis - Debut: Begginings (Sonic SU Place)
Details
Species:
Eyes:
Age:
Residence:
Likes:
Dislikes:
Abilities:
Weakness:
Weapons & Items:
Momma T - Debut: Sonic Past Cool (Sonic SatAM Character)
The mother of the terapod that Tails found, she was very helpful in assisting the Freedom Fighters in trying to keep Robotnik from capturing any of the terapods. She also introduced them to a few special plants (such as one that destroyed metal) in the jungle that the Freedom Fighters decided to use against Robotnik.

Details
Species: Terapod
Color: Orange
Eyes: Black
Age: Unknown
Year Of Birth: Unknown
Residence: Boulder Bay
Likes: N/A
Dislikes: N/A
Abilities: N/A
Weakness: N/A
Weapons & Items: N/A
Monk - Debut: Knuckles #30 (Sonic Archie Character)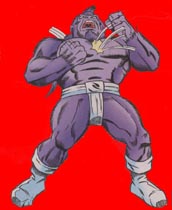 Monk usesd to bully Knuckles when Knuckles was around 10 years old. He became so good at it that the Brotherhood (in disguise) threw him off the Floating Island. After about 5-6 years, Monk managed to return. Wanting to go back to old times, he tried to bully Knuckles again but found that Knuckles wasn't exactly the same. However, that was the least of his worries as Hunter used him and Knuckles as his next targets for his hunting game. Forced to work with Knuckles due to a collar that caused immense pain when the two were separated, he attacked Hunter directly when Hunter was distracted trying to shoot Knuckles. Monk was shocked and fell a great distance to the ground below. Whether it was the shock or the fall that killed him is debateable.
Details
Species: Gorilla
Color: Purple
Eyes: Red
Age: Unknown
Year Of Birth: Unknown
Residence: Floating Island (dead)
Likes: Bothering/Fighting Knuckles
Dislikes: Being hurt by Knux
Abilities: Strong, big, tall
Weakness: Brains (not very swift)
Weapons & Items: None
| | | |
| --- | --- | --- |
| | | |