| | |
| --- | --- |
| | Presenting KNUCKLES ADVENTURE! The newest action adventure game by SEGA for the Dreamcast! Knuckles is back and so are his friends! They are now better than ever in this hit title! Amazing graphics and action will prove this title to be a true asset to Sega Dreamcast! |

| | |
| --- | --- |
| Japanese | U.S. |
| | | |
| --- | --- | --- |
| | Breed, download, and raise the new KNUCKLES Chao! It's the last of its kind! | |
| | |
| --- | --- |
| | Five characters! Presenting Vector The Crocodile, Mighty the Armadillo, Charmy Bee, and Espio The Chameleon, along with Knuckles The Echidna! From the 32X game Knuckles' Chaotix! This will be a wild adventure! |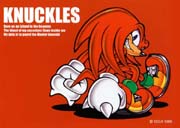 Send a Knuckles Adventure postcard!
Download Knuckles Adventure wallpaper for your computer desktop!

Beta Screenshot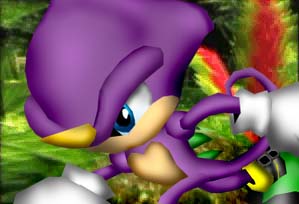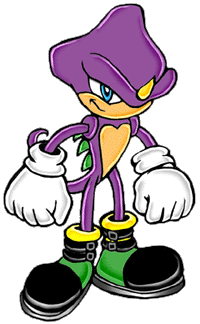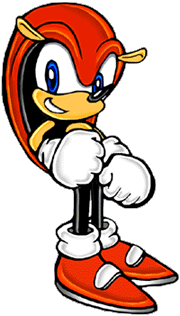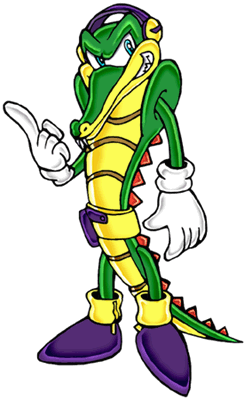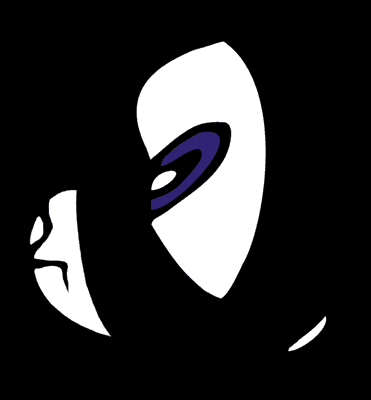 "Ore wa Nakkuruzu za Ekidona!"
Brought to you by the love of Lien. Knuckles the Echidna and all related characters are © SEGA Enterprises. All images are created by Lien "Chainspike" of Sonic HQ except for the Knuckles postcard and are not official. This is a spoof. No copyright infringement intended. Please do not take any of these images for other sites without permission. Any of these images found on other sites and uncredited were wrongfully stolen. Page created on April 1, 2000.